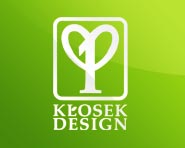 Latest products
Bunny on a spring
Decorative details made of wood and attached with a spring. They are painted with ecological stains which make wood's pattern visible.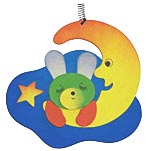 Kłosek Design - main page.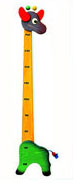 Welcome to our sites
You can find here lovely wooden toys and decorative details for your child's room.

All of our products are handmade with great care about details. Because of this fact you can be sure, that product which you are buying is one of the highest quality. Our toys are combination of tradition and modernity, that rediscovers educational values presented by old-time wooden toys. We shaped them in modern form with lively colouring and functionality, what suports comprehensive development of your child.

Cooperation
We encourage distributors, exporters and wholesalers to cooperation with our company.

In order to receive detailed offer with price list for wholesalers, please contact our consumer service department.
Copyright (c) 2006 Klosek Design